HOME
Sauntering, Our travels around the country
Maple Syrup Symposium (2007)
Terry's cross country bicycle trip
It happened to us, crazy but true.
So how did I end up in Texas updated videos)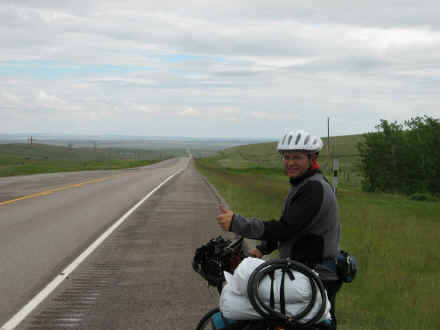 This link is for Terry. I didn't have a camera until I reached North Dakota so the beginning pictures are from Charles Ginn and Mike Porter two gentlemen that I biked a long way with. The route we took across the country has been mapped out my Adventure Cycling. Check out the site for other bike routes.
Terry's Pictures: Follow this link to a site that shows a lot of the pictures that I took during my bike trip.

Bike route: Follow this link to see a view of the route that we took across the country. You can click on any picture with a blue border and get a larger picture. The bike route page has journal entries from Mike Porter. Mike has a lot of details of the day to day activities of what we were doing and how we planned our day and the weather. Mike entries make great reading.


Click this link for an alternate route of the Southern Tier in the Tempe/Phoenix area that will route you around construction and busy city streets.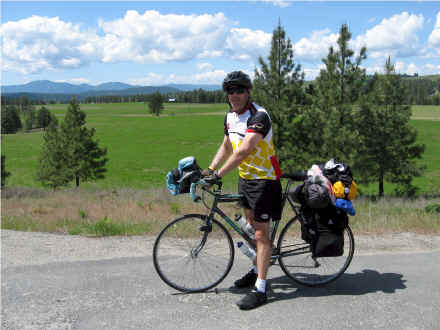 This link is for a Charles Ginn. Charles started in Anacortes Washington and finished in St. Augustine Florida. Charles is from Atlanta Georgia and is a very nice guy and would do anything for you. Charles left Mike and I at Minneapolis and followed the Mississippi eventually getting to Nashville Tennessee and then following the Natchez Trace to Natchez Mississippi and then across the southern tier of states to St. Augustine.
Charles's Pictures
This link is for Mike Porter. He has a very interesting story which you can read on his web site. Mike has a lot of the day to day activities that we encountered during our ride across the country. Mike road from Anacortes Washington to Margaretville New York, which is is home town. As he road into Margaretville practically the entire town and the fire department turn out and we were in a parade up and down main street (twice) and ending at the fire department. It was such a great time. Here is a also a link that shows more pictures of Mike's welcome home parade. http://www.catskillimages.net/Galleries/MikePorter/index.htm
Newspaper article about Mike's bike trip across the country
Mikes Pictures and Story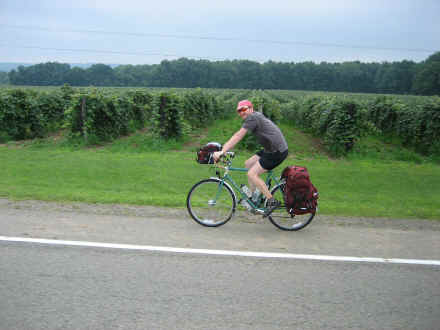 I biked with Pat on and off all the way across the country. We meet again for the final time near Cleveland Ohio. We biked together the rest of the trip to Bar Harbor Maine.